MAY 7, 2019
"Mountaineer par excellence, protector of the environment, authority on local flora and fauna, and friend to countless hikers in the mountains near Banff. She has enriched her country by sharing her deep love of the Rocky Mountains with all who meet"
Etched onto the Order of Canada bestowed in 1980, a nation's honour imparted in recognition of outstanding achievement, the inscription is a fitting ode to Elizabeth von Rummel.
Lizzie, as she was known to her friends and the mountaineering community of the Canadian Rocky Mountains, was a woman whose spirit embodied mountain life; hardworking and generous, with a deep passion and great love for the outdoors.
Who was Lizzie Rummel?
Easily remembered as a matriarch of the mountains, Lizzie's vivacity for the hills spilled into the spirits of all she encountered – including, in 1953, a young immigrant from Austria, Hans Gmoser, who would go on to found CMH.
Originally an immigrant herself from Munich, Germany, Lizzie gave Hans his first job as a mountain guide in Canada at her lodge, Sunburst Lake Lodge. He carried water, chopped wood and guided guests while Lizzie cooked and kept the fires burning. She was a mentor, friend, and some would say, surrogate mother to this young mountaineer so far from home.
Their collaborations continued, and twenty-four years later her presence inspired the beginning of CMH's summer heli accessed hiking at CMH Cariboos. It is a story that has been told again and again to those of us fortunate enough to experience summer in the magical landscape of the Cariboos.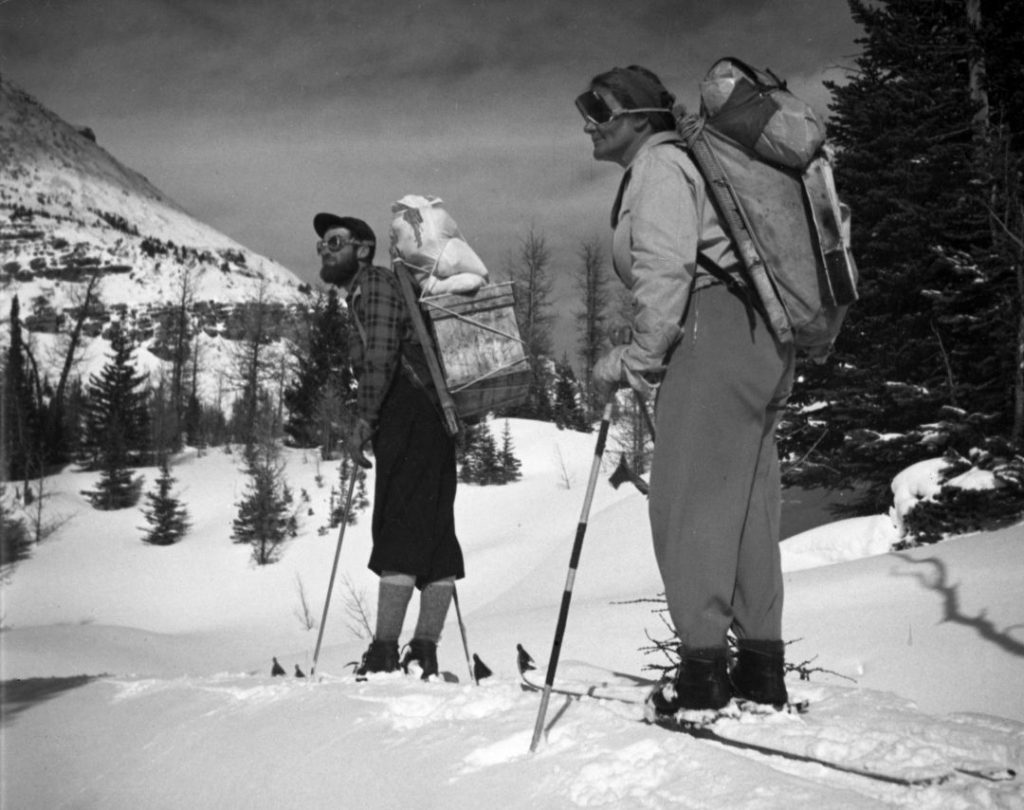 At the age of 80 Lizzie, along with Hans, inspired by tour operator Arthur Tauck, travelled by helicopter to CMH's Cariboo Lodge in the summer of 1977. From the lodge, they flew to North Canoe Glacier, Victor Glacier, and Victor Lake. Having had hip replacement surgery and suffering from painful arthritis, upon landing at North Canoe Glacier, Lizzie was left inside the helicopter for fear her footing would not be grounded on the ice's slippery surface. Moments later, the group would turn around to see Lizzie standing upon the massive glacier, tears streaming down her face, completely taken aback by the glacial beauty that surrounds CMH's Cariboos lodge. The landscape never ceasing to have a profound impact on Lizzie, the female figurehead of mountain culture.
It sealed the deal for Hans.
He was humbled by her tears. After years of living in the heart of the Canadian Rockies, she was still completely inspired and star-struck at the vistas of the magnificent Cariboo Mountain Range. Inspired, Hans knew he had to share this magical, breathtaking place with others. In the spirit of Lizzie, Hans would open this doorway to the remote Canadian wilderness, paving the way for countless aspiring mountaineers.
For those of us who love the mountains, we know the feeling all too well. No matter how many incredible places you have visited, mountains you have summited, or untouched tracks you have laid, the mountains and valleys always take your breath away. A reminder that a life lived in the mountains is an ever-inspiring and deeply romantic way of spending your time on this planet.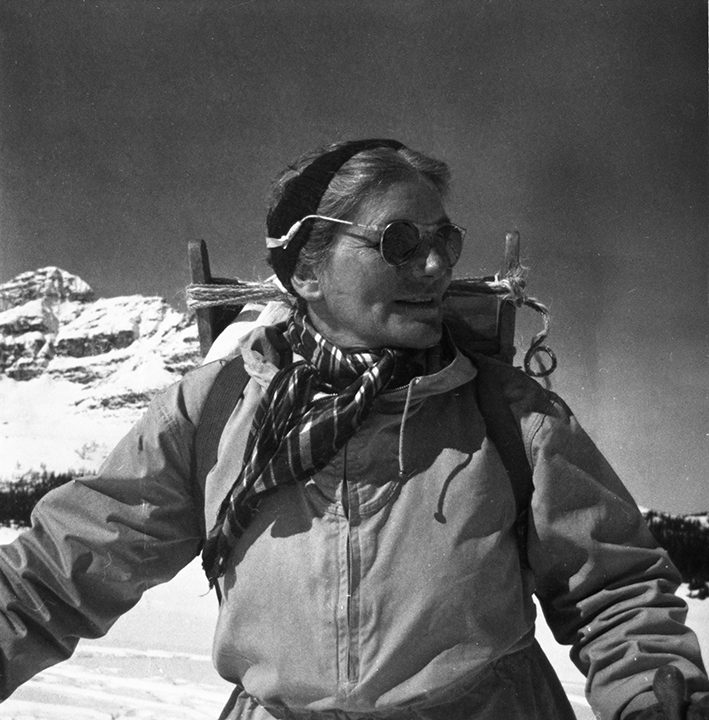 Two short years after their trip, Lizzie would receive her Order of Canada. A few months after that, she would pass away, leaving the next generation inspired to continue exploring the great Canadian wilderness.
She would always be remembered lovingly by Hans, and by the countless other mountain men and women she touched.
Today, Lizzie's spirit lives on vibrantly; in the starry eyes of those visiting the glaciers of CMH's Cariboos lodge, and in the laughter of all those delighting in the beautiful open spaces, vast valleys and mountain peaks of Alberta and British Columbia that she made her home.
---